When most people think about Percussion Instruments, they will think drums.  Sure, it's true – drums are percussion instruments, but the percussion family is much more than simply drums.  As a general rule, any instrument that you either beat or strike in order to make some sort of sound is considered part of the percussion family.  In addition to drums, rattles, cymbals, plates, and marimbas are all percussion instruments.  While it may come as a surprise, the piano is part of the family as well.  Many think of the piano as a string instrument, but it's not because the sound is produced by hammers striking the strings.  No hammers, no sound.  Of course the same thing could be said for the strings, but it all starts with the hammers.  Percussion Instruments is a great place for children to being their entrance into the musical world because they can be some of the easiest to pick up and master.
Percussion Family More Prevalent Than Most Think
When you listen closely to most music, you'll hear one kind or another of a percussion instrument.  It may be as simple as a block of wood or a complete percussion section of an orchestra.  This dates back to the beginning of music itself.  It really is the cornerstone of all music when you think about it.  With music dating back to the most primitive societies, what was most available?  You guessed it – percussion style instruments!  To this day, tribal music is most closely identified with drums and songs.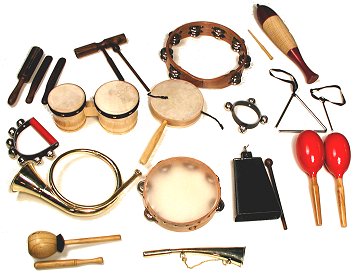 Understanding And Learning Percussion Instruments
While some think that some percussion instruments are easy to operate – such as the symbol, bells, gongs or wood blocks – one needs to learn how to play each and everyone of them.  When playing a song, certain notes need to be generated.  Without the proper training, it'll be next to impossible to generate the required notes.  Sure, it seems easy to clang to symbols together at just the right time, but there is a certain skill involved to hit the right notes.
It's true that anyone can pick up a set of drum sticks and start playing the drums without any musical knowledge, but if you have any desire to be part of a band, you'll have to have a clear understanding of what you are doing.  The same can be said for any other percussion instrument.
Enjoying The World Of Percussion
As you become involved in the world of percussion, you are going to find so many wonderful sounds that you've likely never paid attention to in the past.  So much of the percussion music you hear today got its start in Africa and other primitive cultures from around the world in past times.  As you go along, you'll realize just how important the percussion section really is to a band or orchestra.  Without the Percussion Instruments family, music in general would really be pretty bland.